Our organizer Uki D. Lucas will be speaking at Flourish! Conference on April 12-13, 2013.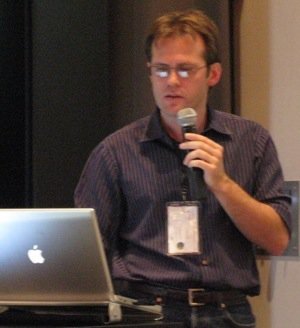 Uki Dominque Lucas, CEO at CyberWalkAbout.com - a mobile development company, previously a mobile architect at Sears and a principal at Revere Group, NTT Corp. Uki has been a mentor to scores of very successful start-ups and is a founder of ChicagoAndroid.com
Presentation Details
Uki will be sharing insights about development of applications for mobile devices, especially Android. Helpful tips about how to form and run your start-up including most common questions and answers asked by the entrepreneurs. If you have an app idea, or your are a computer science student entering the market this session might be just for you.
Presentation Time: Saturday, 04/13/2013, at 4:00 PM - 5:00 PM
Presentation Location: Thompson Room A
For more information contact info@CyberWalkAbout.com
Follow Uki D. Lucas and Flourish Conf at Twitter: @UkiDLucas @flourishconf #flrsh13