The Cr 48 was designed by Google as a test notebook for the Pilot Program Chrome OS.
Main features on this notebook is booting in 10 seconds and resuming from sleeping instantly.
Specifications:
12-inch LCD display (1280X800)
full-size keyboard and oversized touchpad
web-camera
Wi-Fi and 3G
3.8 pounds
Flash storage (no HDD)
Battery life: 8 hours of active usage
single core Atom N455 processors
The notebook is made for comfortable web browsing.  So, it lacks a CAPS key, but has a Search key in its place. There are no the F keys But instead you can find browser function keys, including back/forward, refresh, full-screen, tab toggling, screen brightness adjustment, mute, volume up and down as well as the power button, which also serves as the logoff/login key.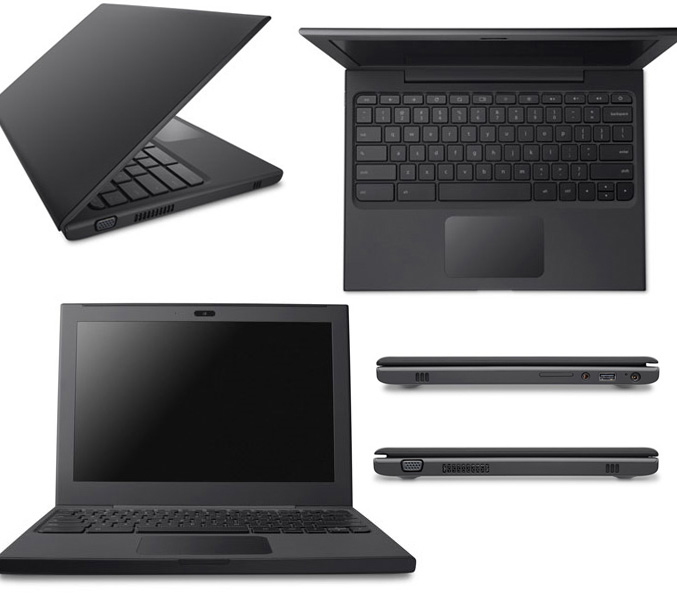 Also, you can watch interesting video about Google Chrome OS, how it works.